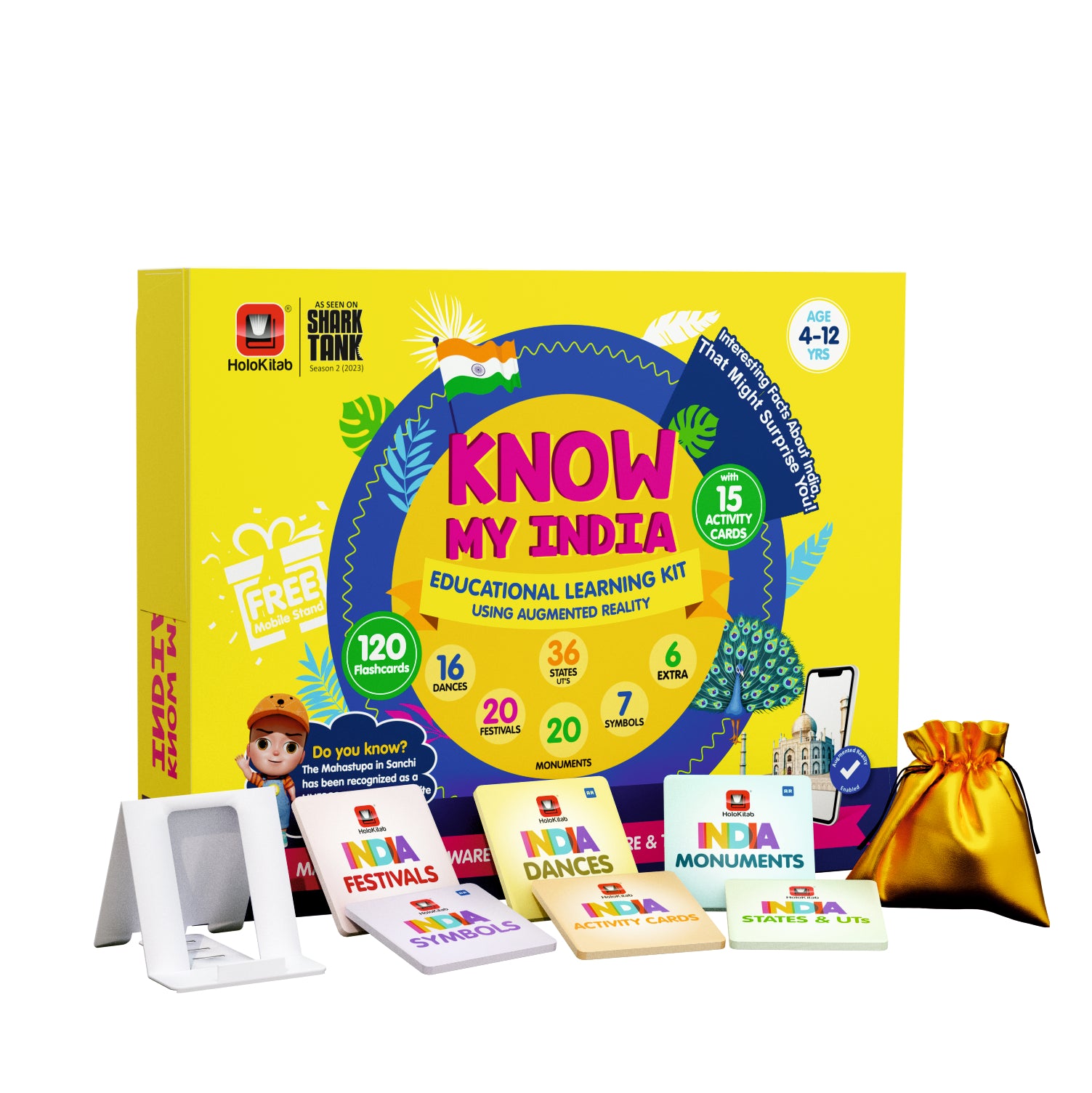 HoloKitab Combo Know my India Smart Learning Kit for Kids. Learn about Indian Dances, Monuments, Festivals, States UTs & National Symbols | 120 Flashcards | Activity Cards | AR Enabled | 4- 14 Yrs
Regular price
Sale price
Rs. 799.00
Unit price
per
Sale
Sold out
Share
View full details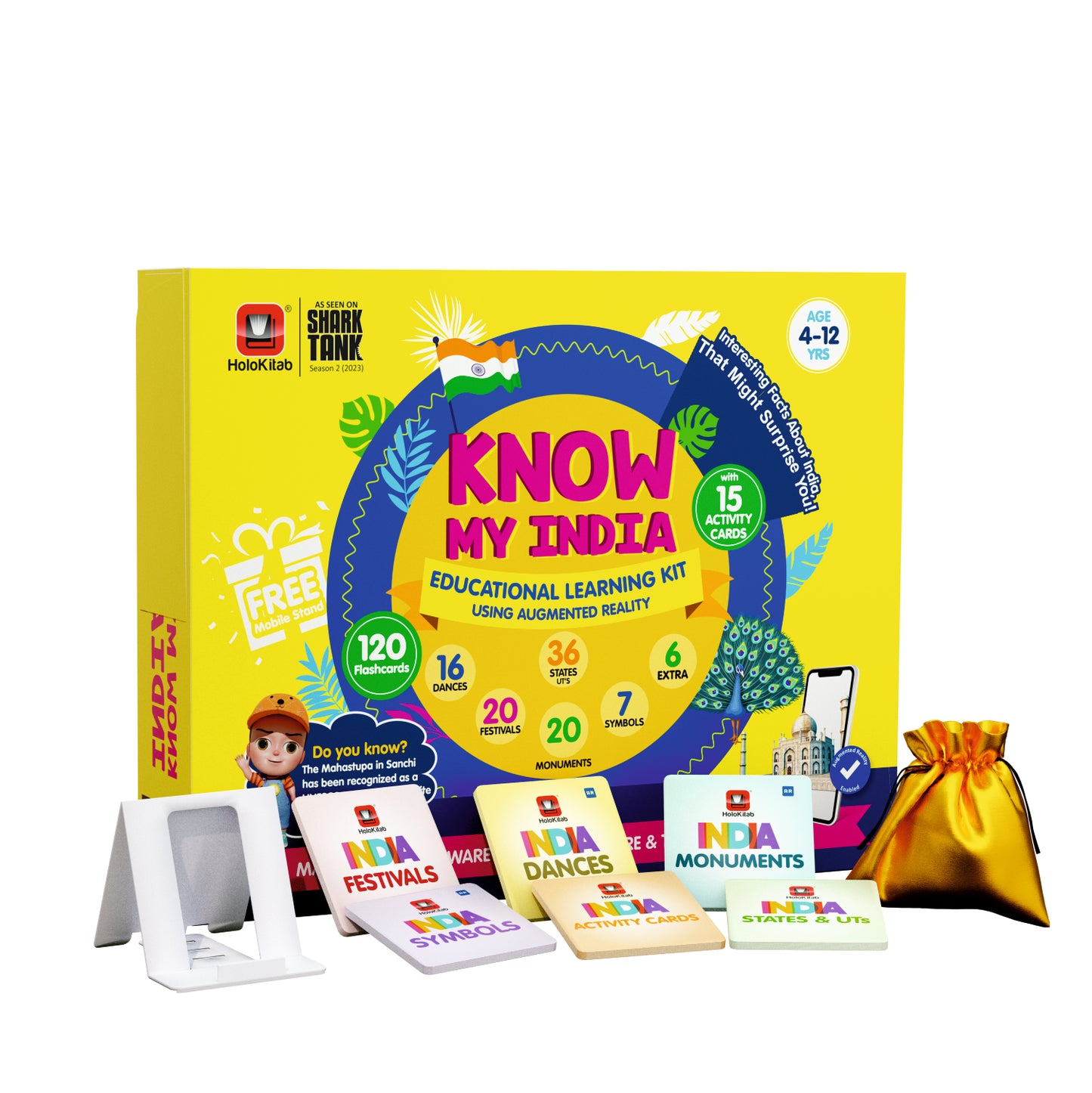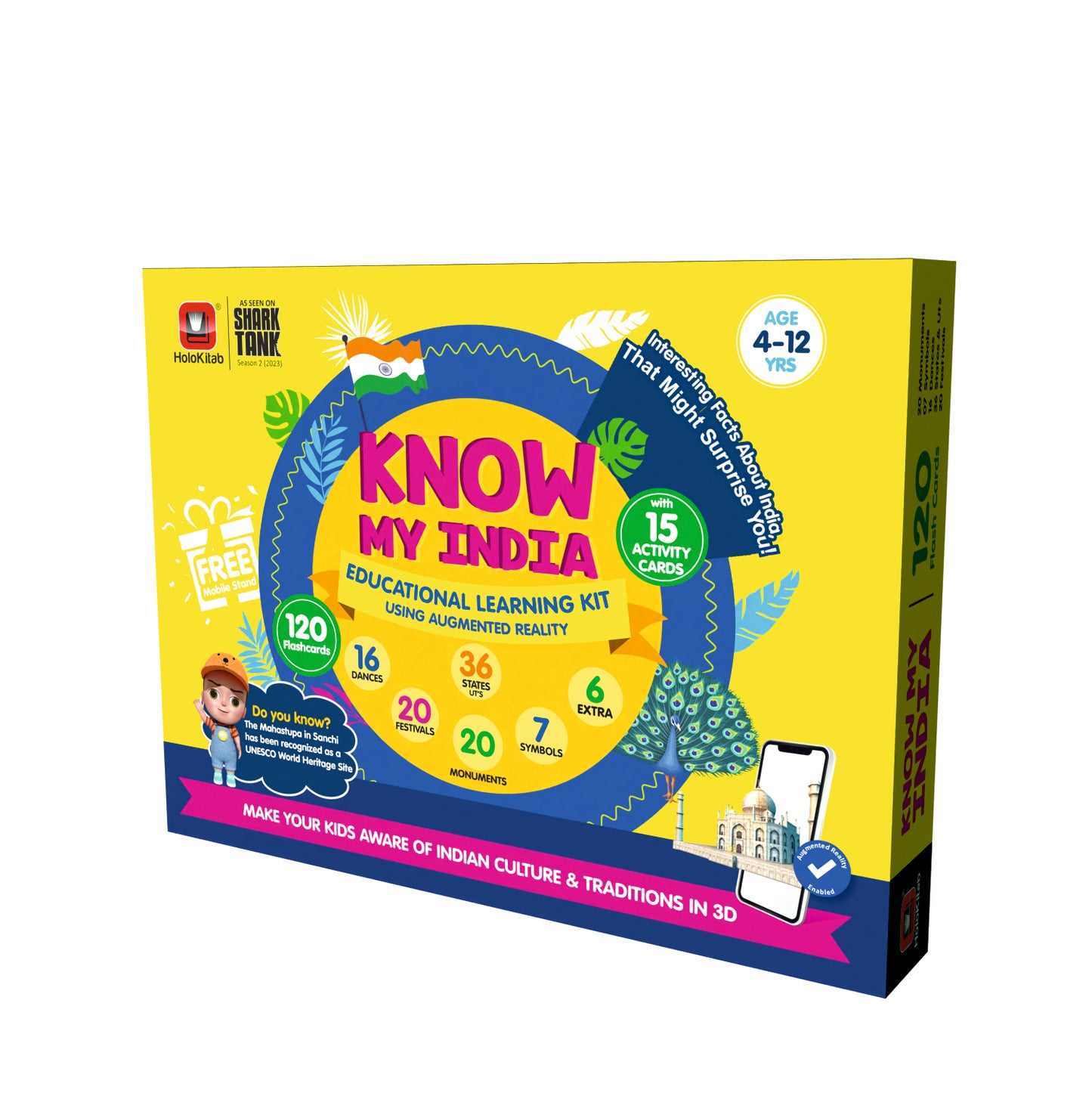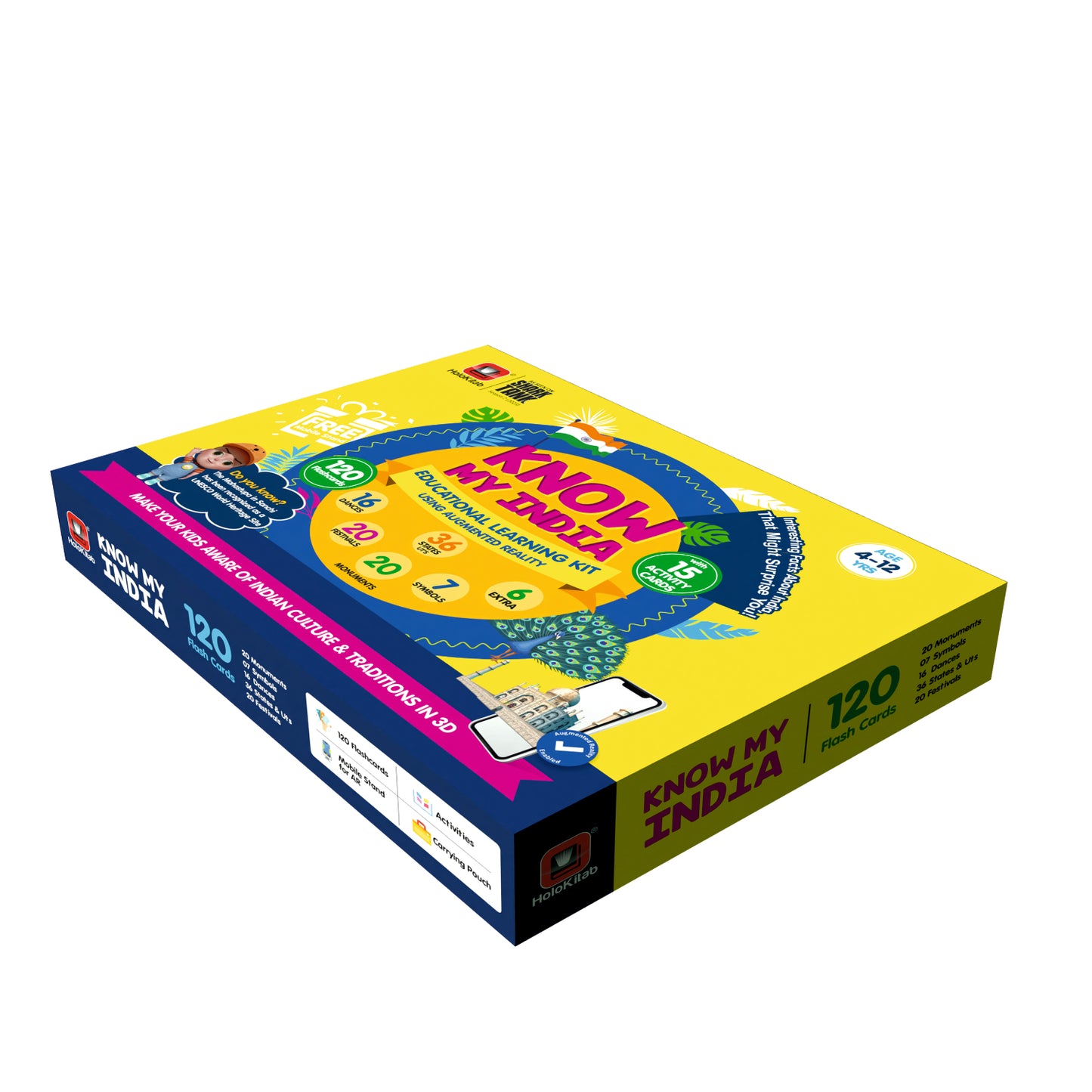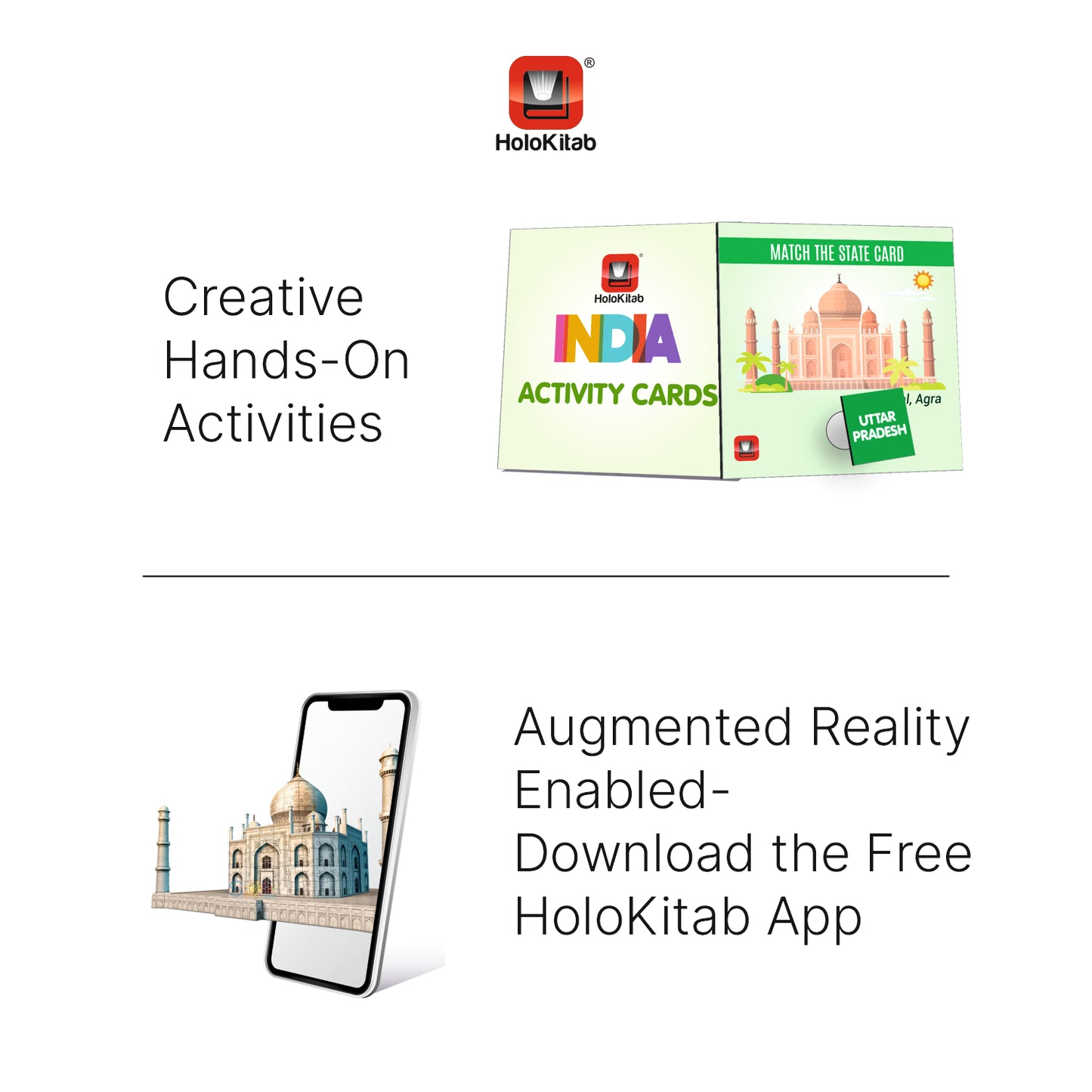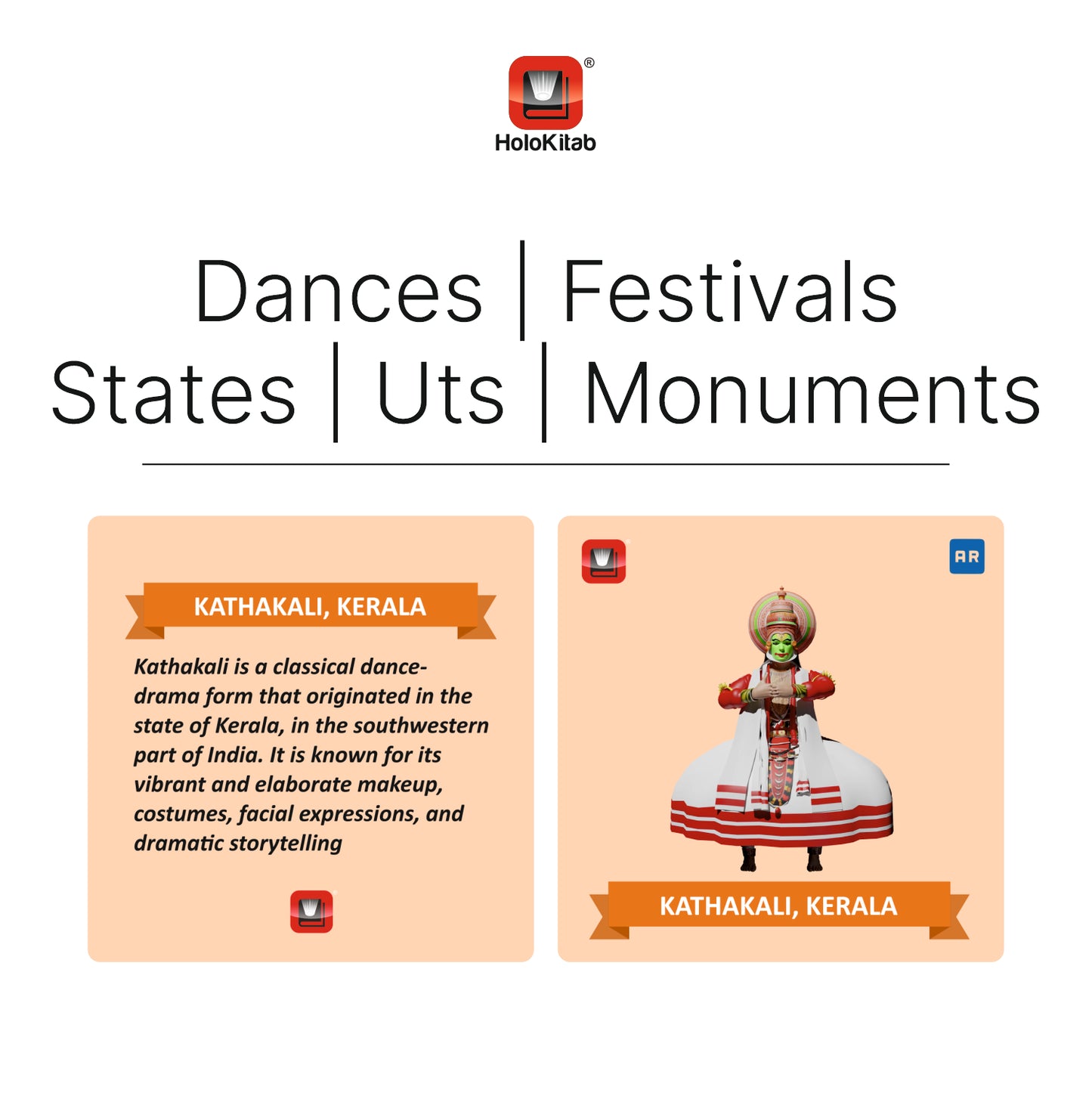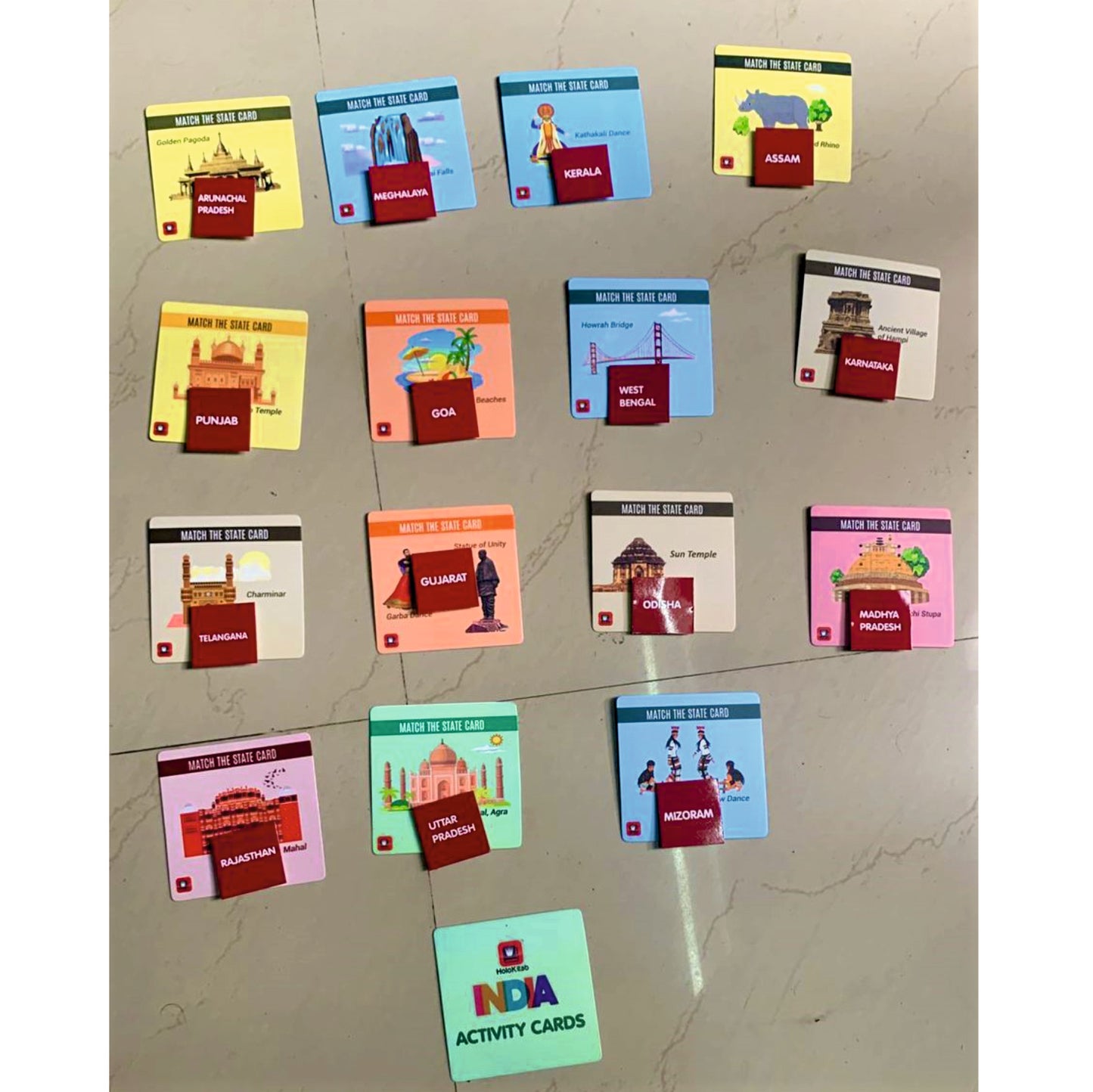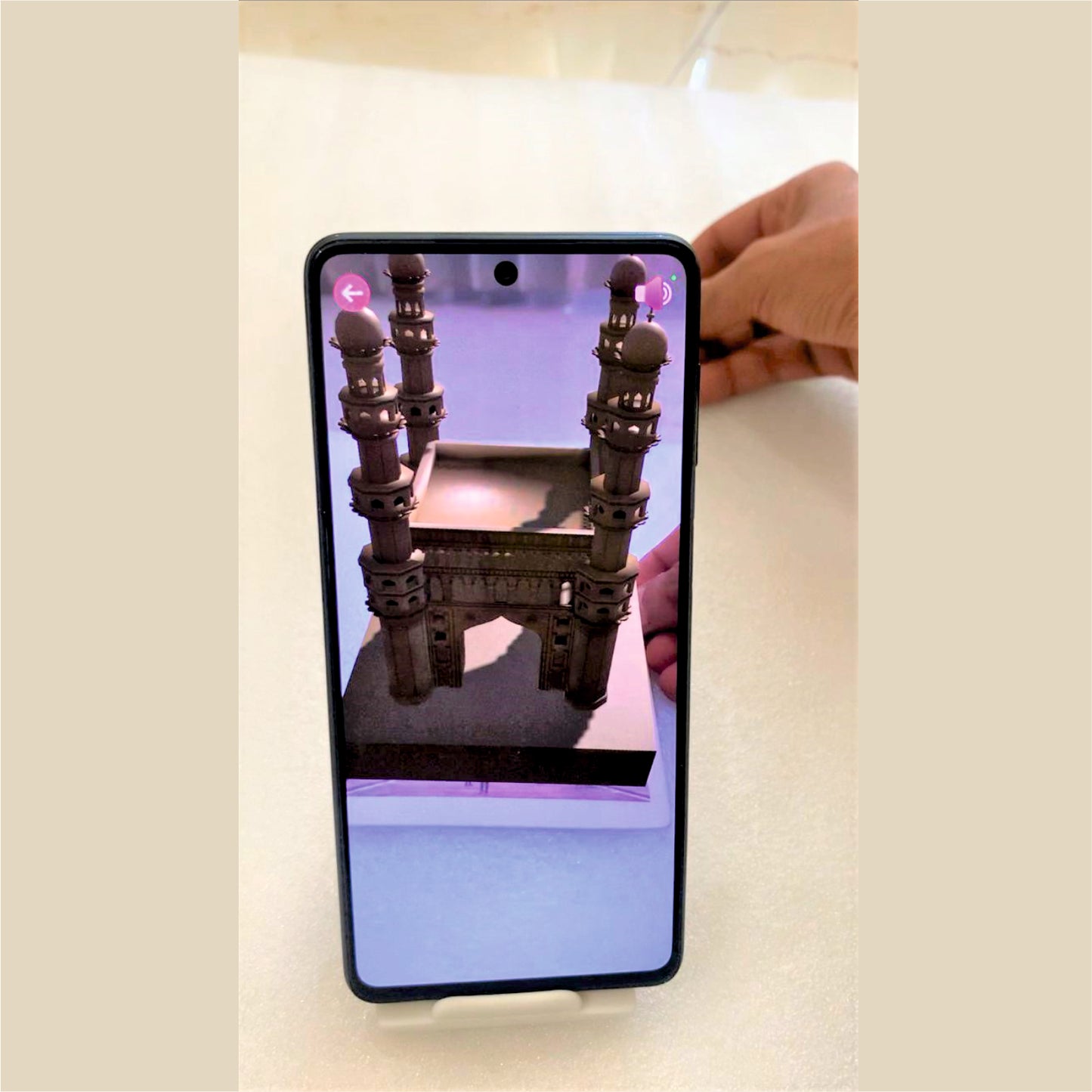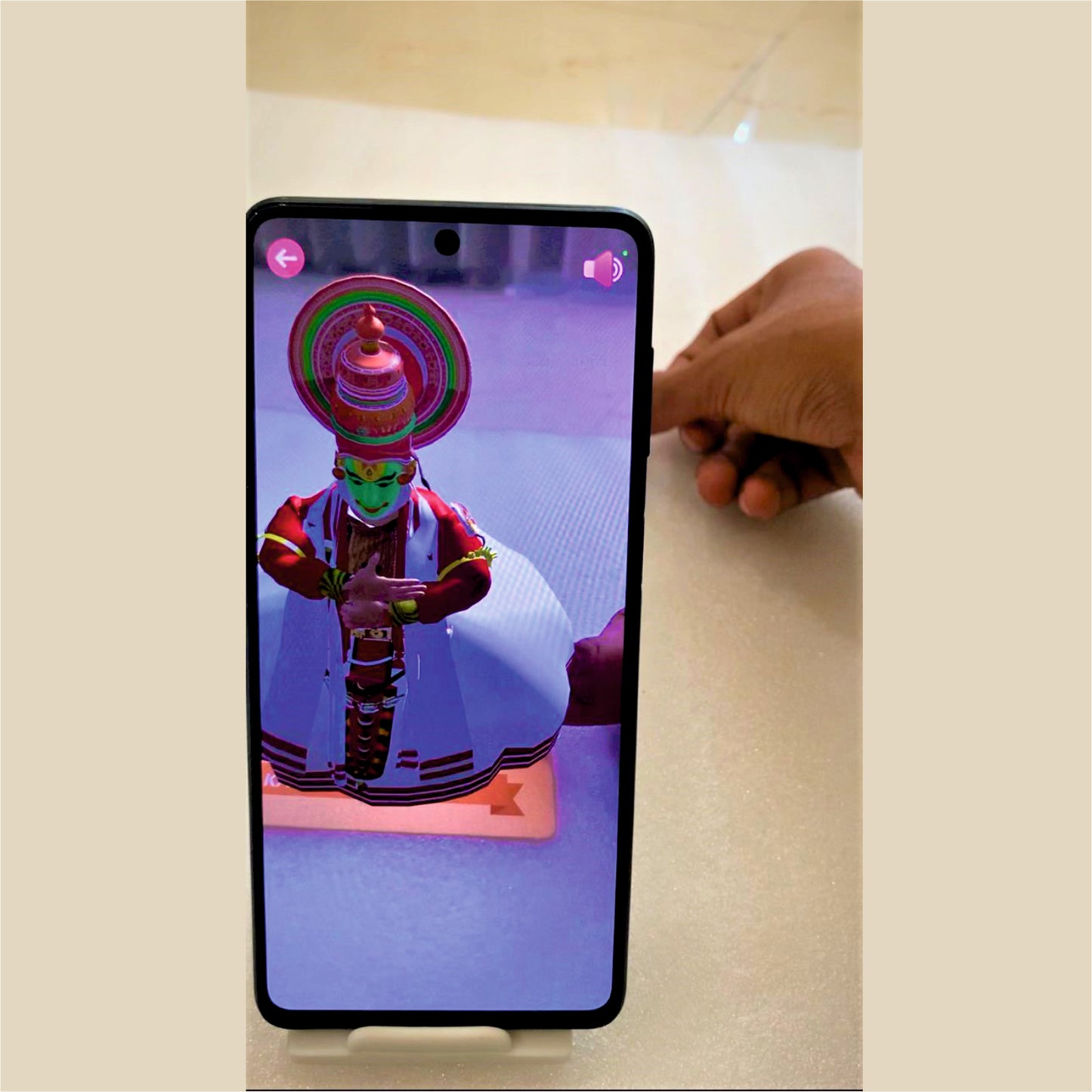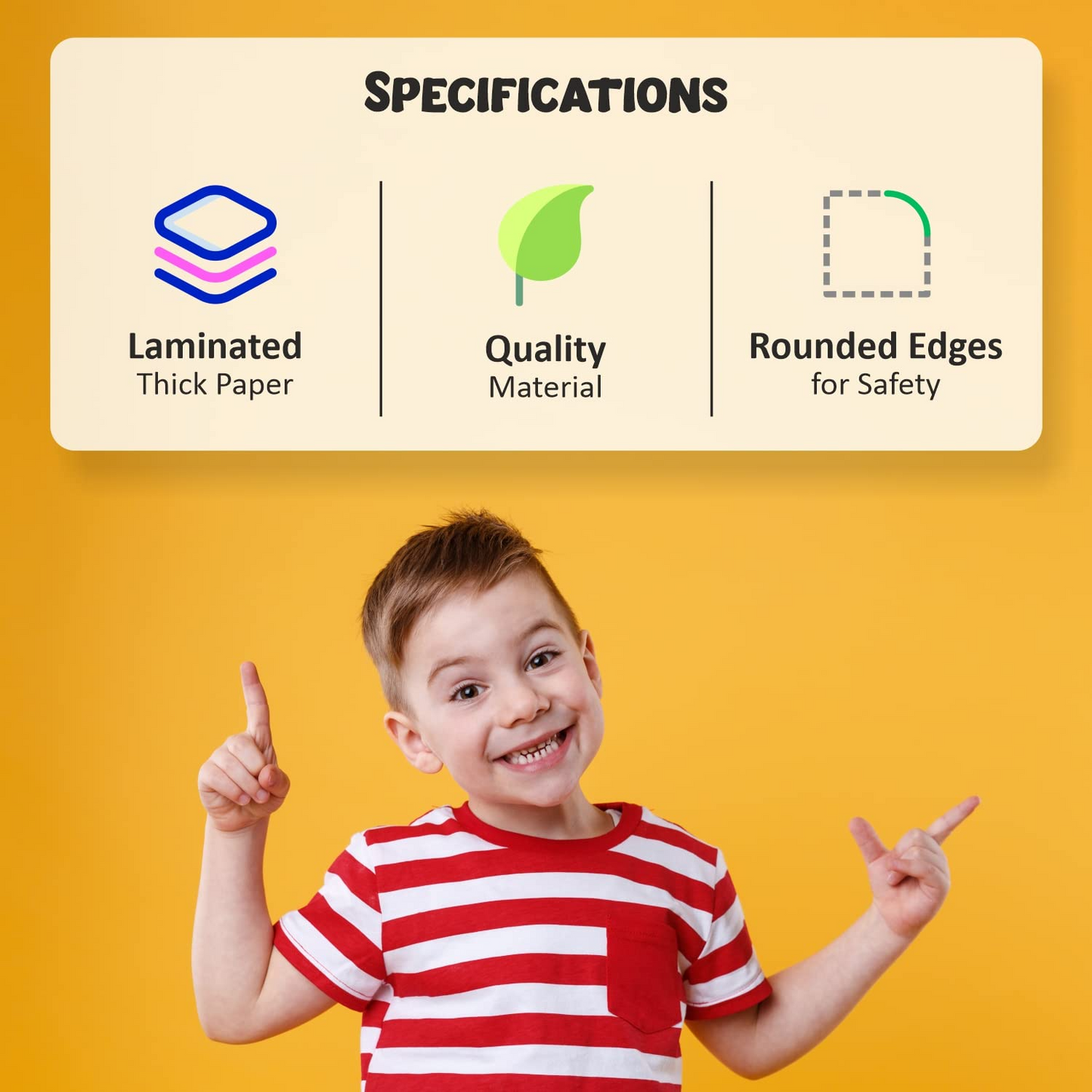 Range of HoloKitab Smart Books
Range of HoloKitab Smart Flashcards
How does the magic happen?
1. Download the HoloKitab App

Download the HoloKitab App from Playstore or Appstore

2. Register and Activate your Product

Login and activate the product you have purchased or just enjoy the free content

3. Scan and Enjoy

Select your product and start scanning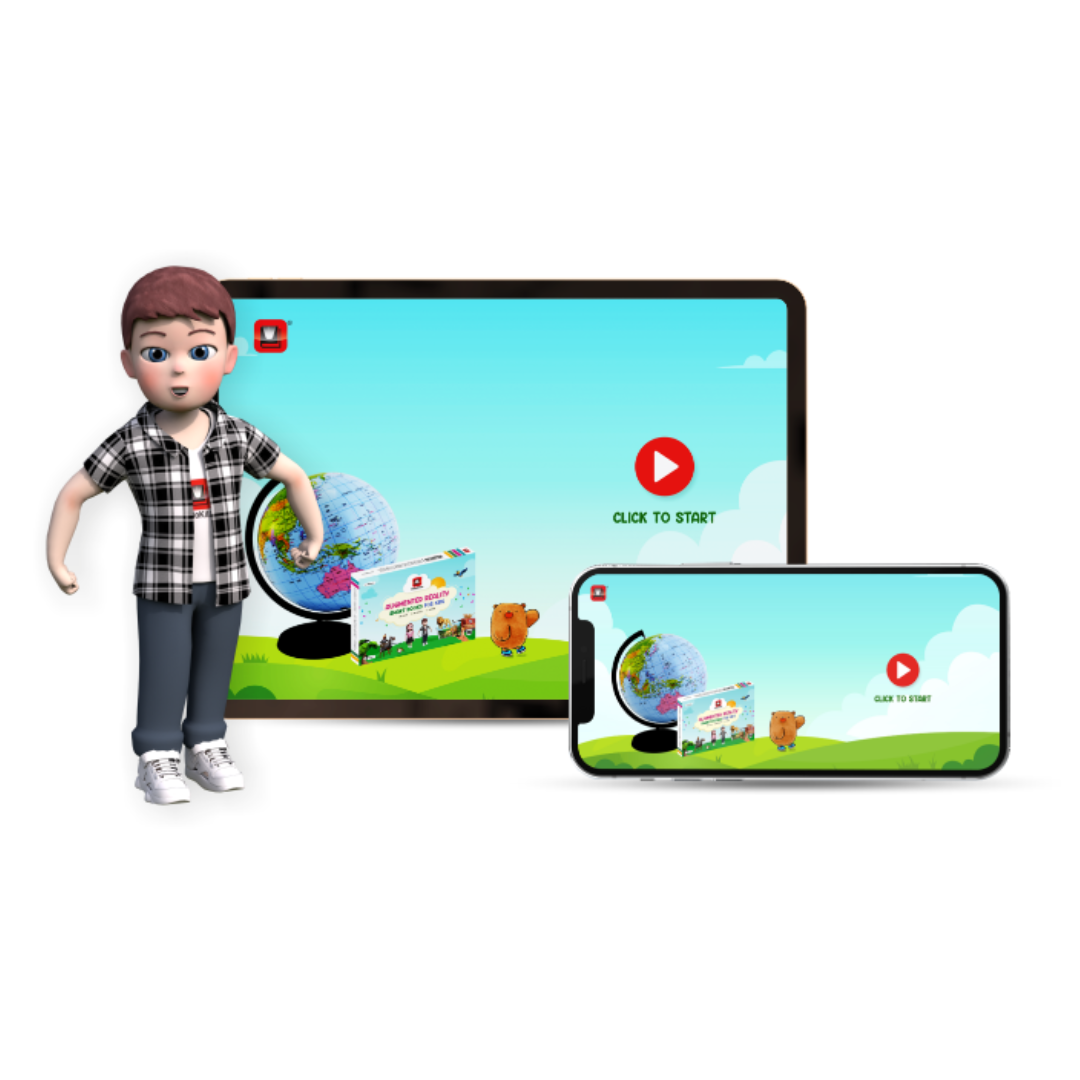 Download the Holokitab App
Along with the free AR content available, purchasing a HoloKitab product also gives you access to augmented reality content through the HoloKitab application without any additional cost. Just enter the unique activation code mentioned in the product to activate and enjoy the augmented reality.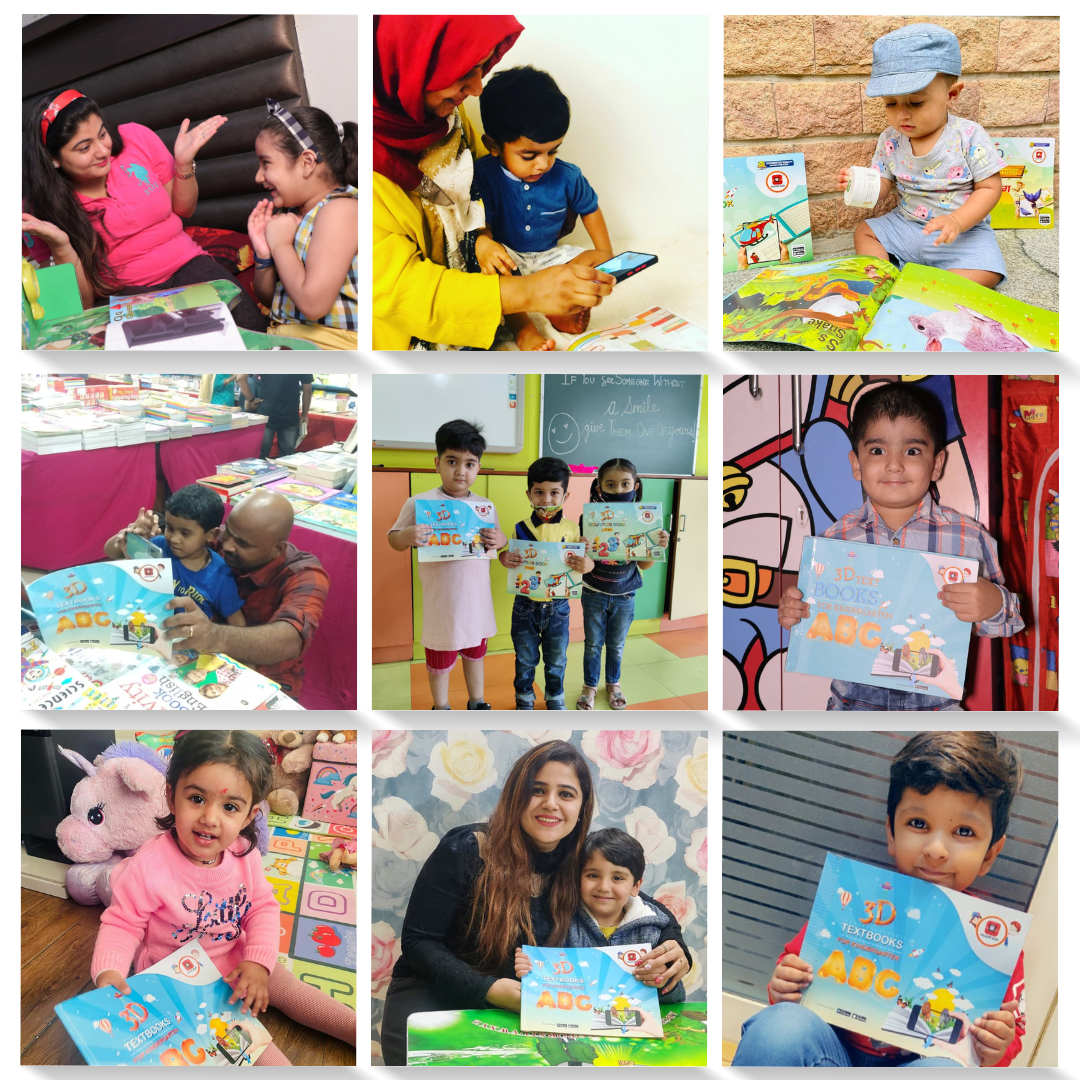 Why choose HoloKitab?
At HoloKitab, we innovatively design content and Augmented Reality elements to bridge educational gaps in today's era. HoloKitab serves as a versatile tool, enhancing traditional learning methods with immersive Augmented Reality features.
We firmly believe in the enduring significance of engaging learning resources. While video-based learning has gained traction, it often involves passive participation. This rapid information consumption can lead to lower retention rates. Research suggests that information absorbed gradually tends to be better retained by the human brain. Augmented reality accelerates learning without supplanting the core learning resources. It's about empowering your child to learn faster while maintaining a focus on fundamental educational elements.
Learn More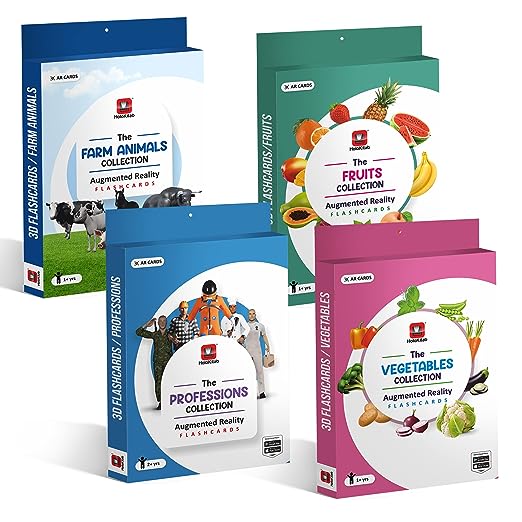 HoloKitab Combo Gift Pack Augmented Reality 3D - Farm Animals | Fruits | Vegetables | Professions | 80 CardsHoloKitab Combo Gift Pack Augmented Reality 3D - Farm Animals | Fruits | Vegetables | Professions | 80 Cards
Regular price
Sale price
Rs. 846.00
Unit price
per
Sale
Sold out
Share
View full details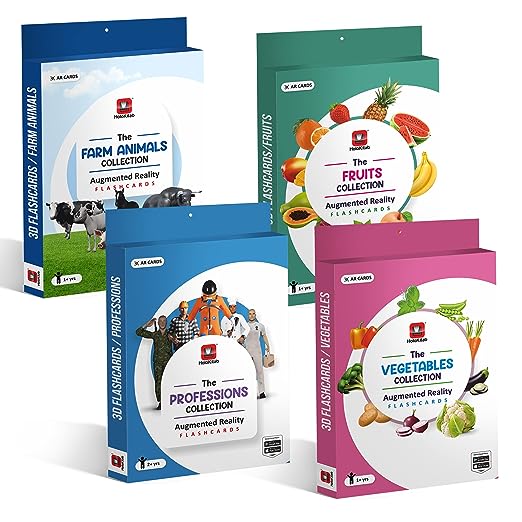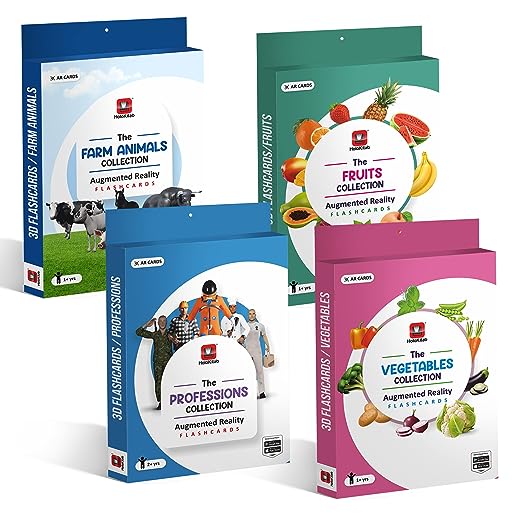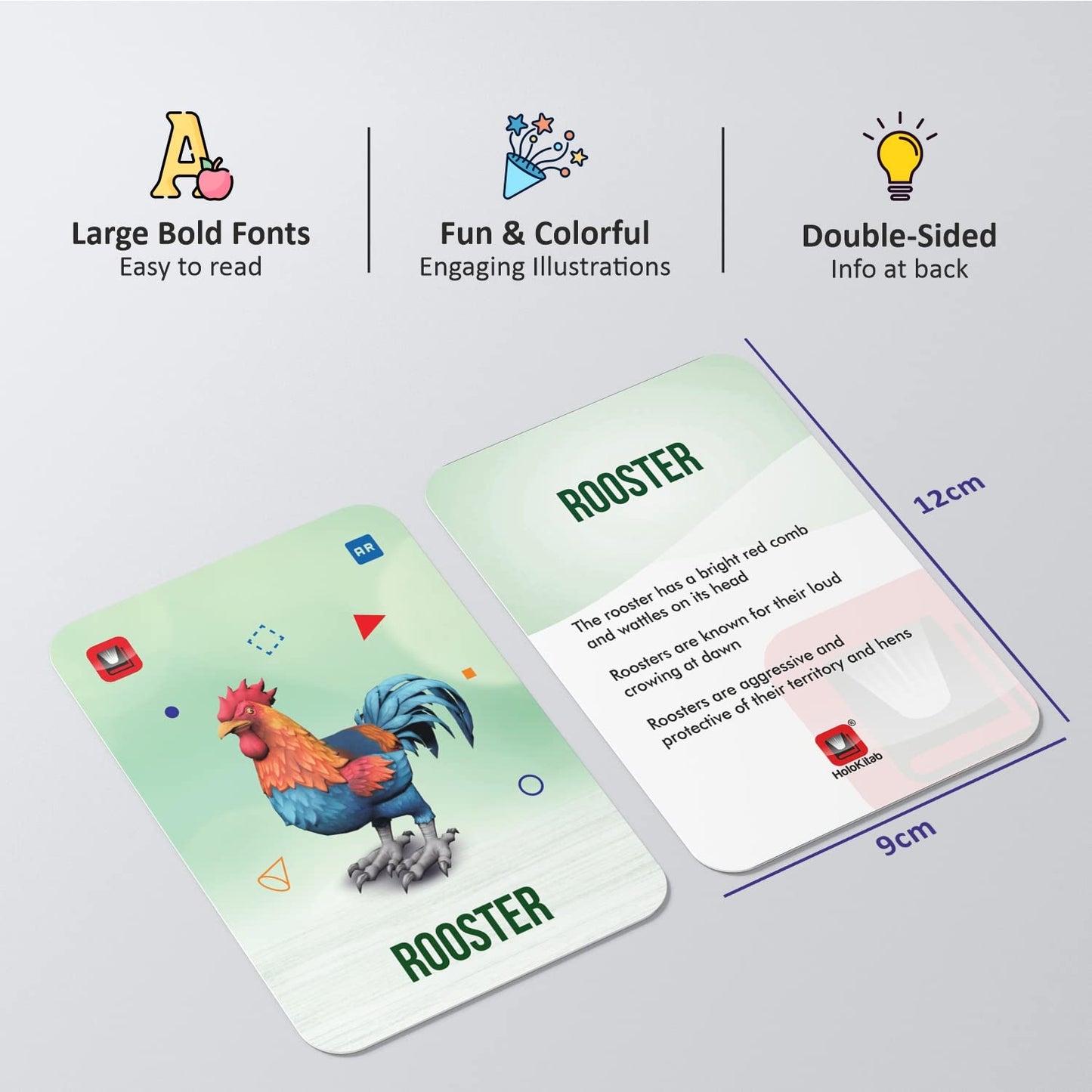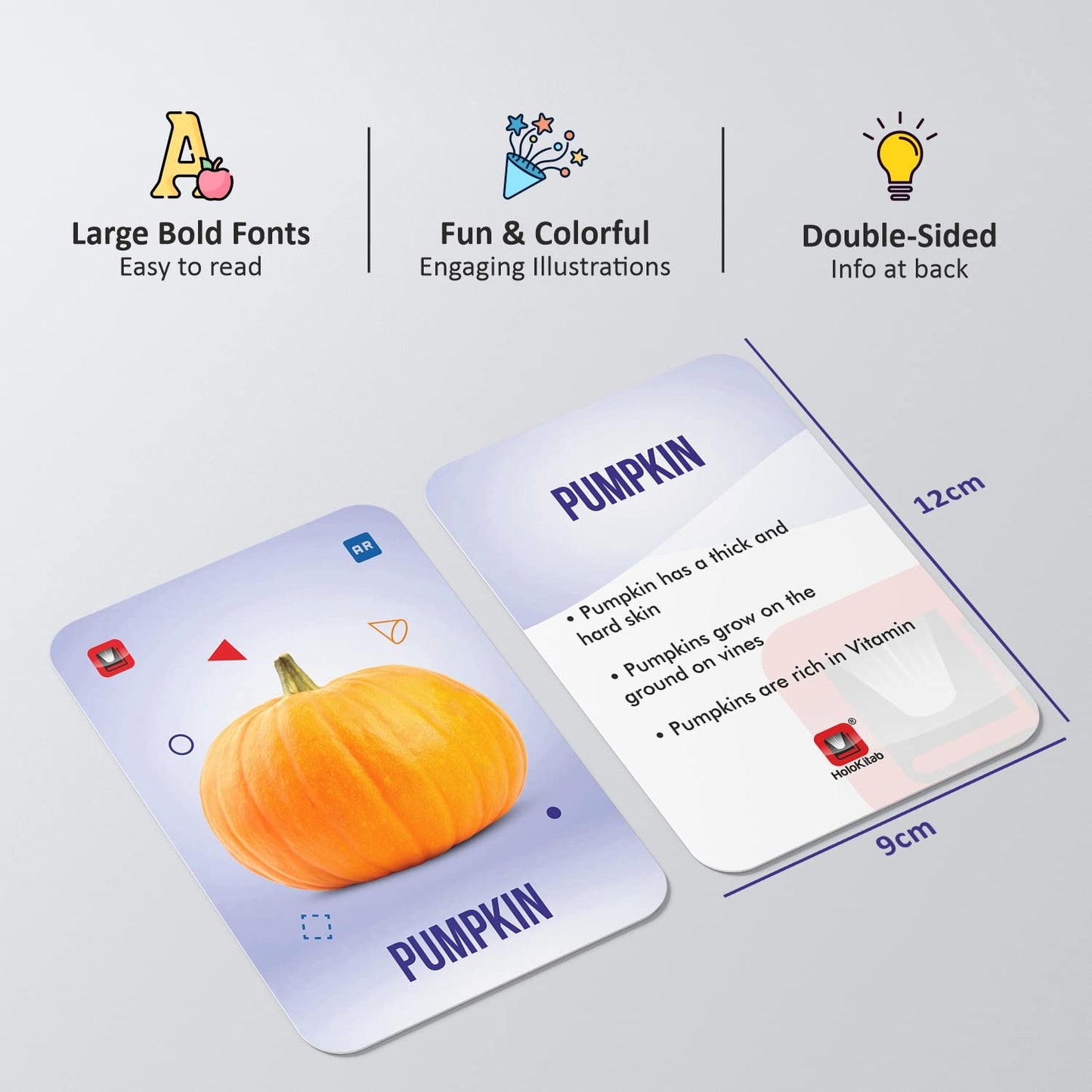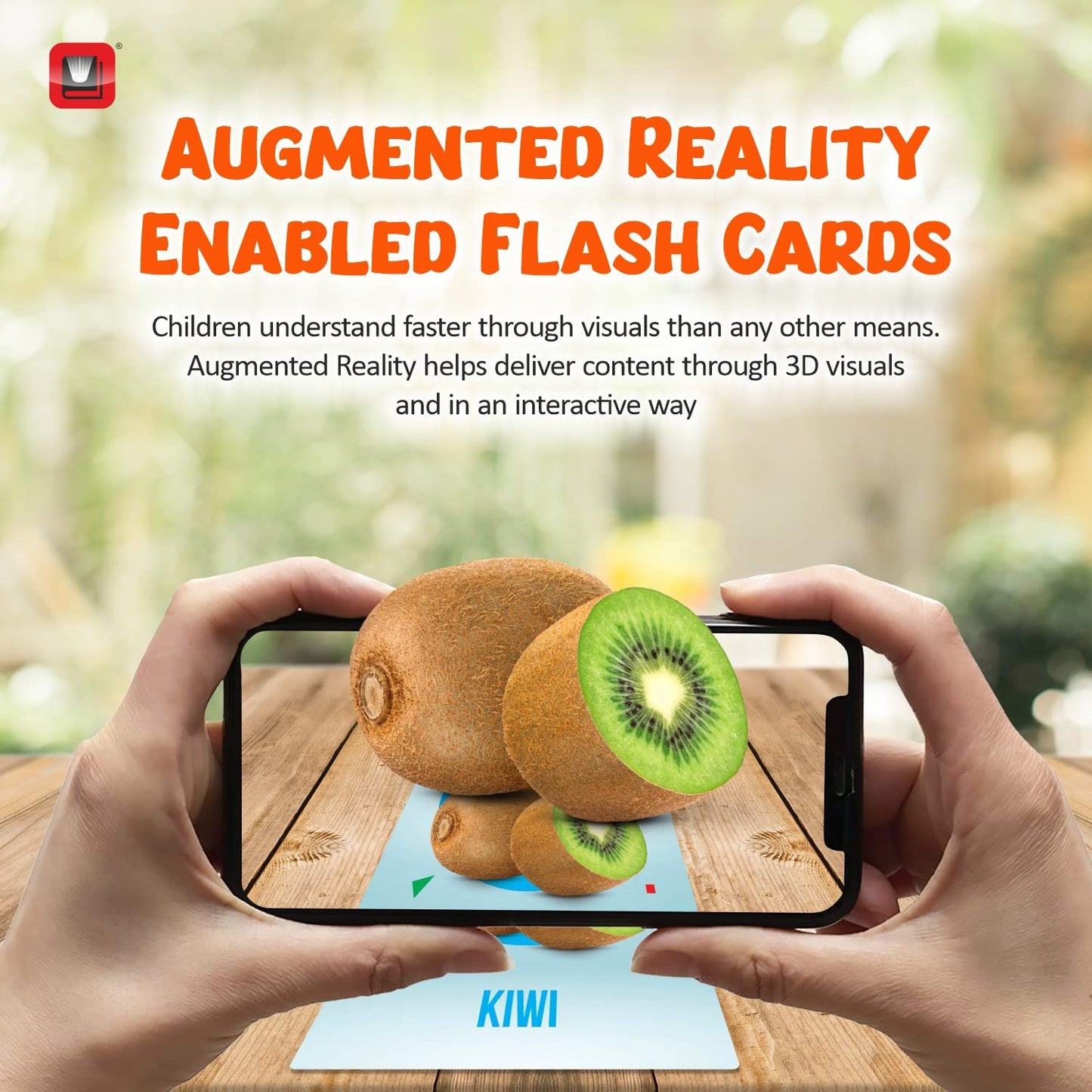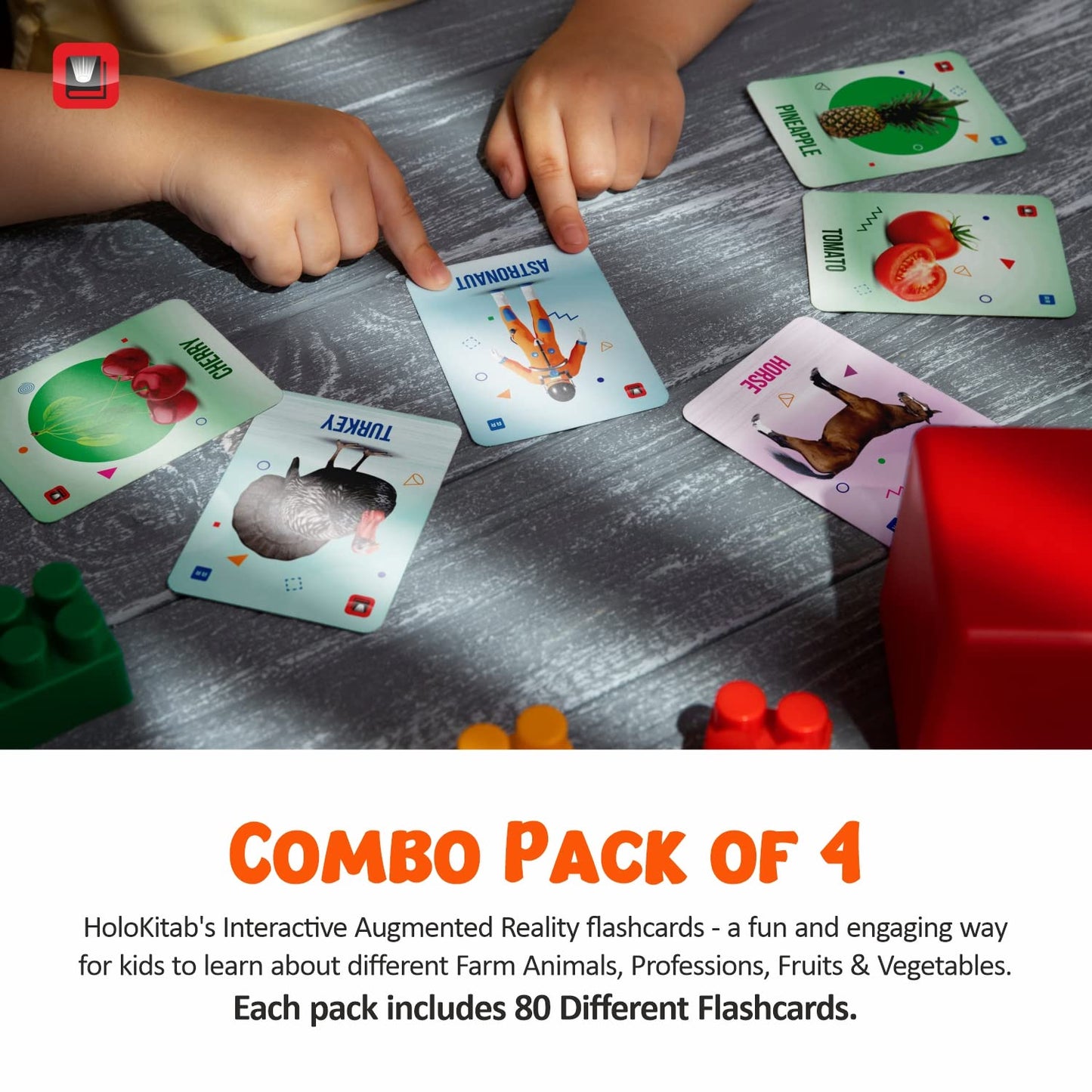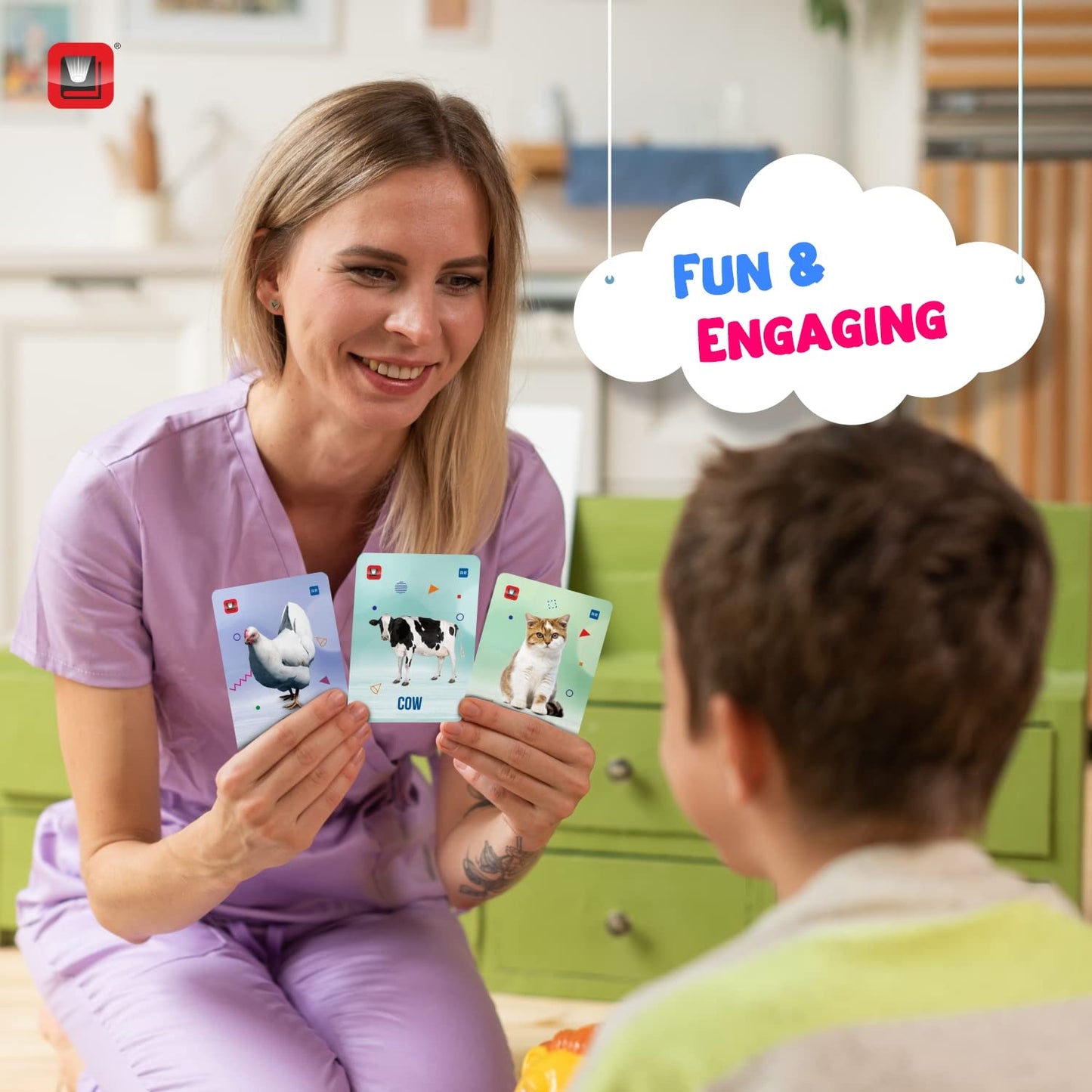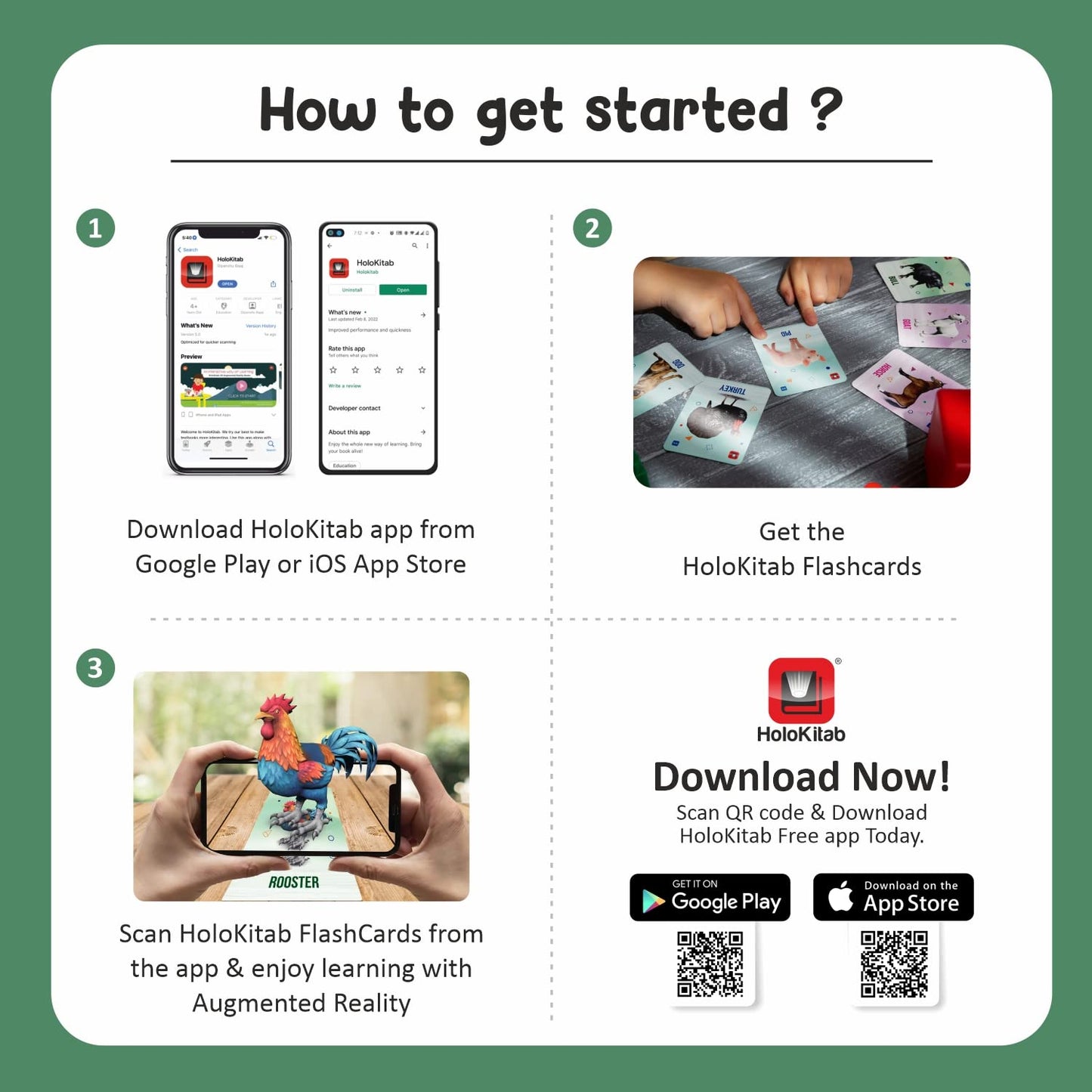 Frequently Asked Questions!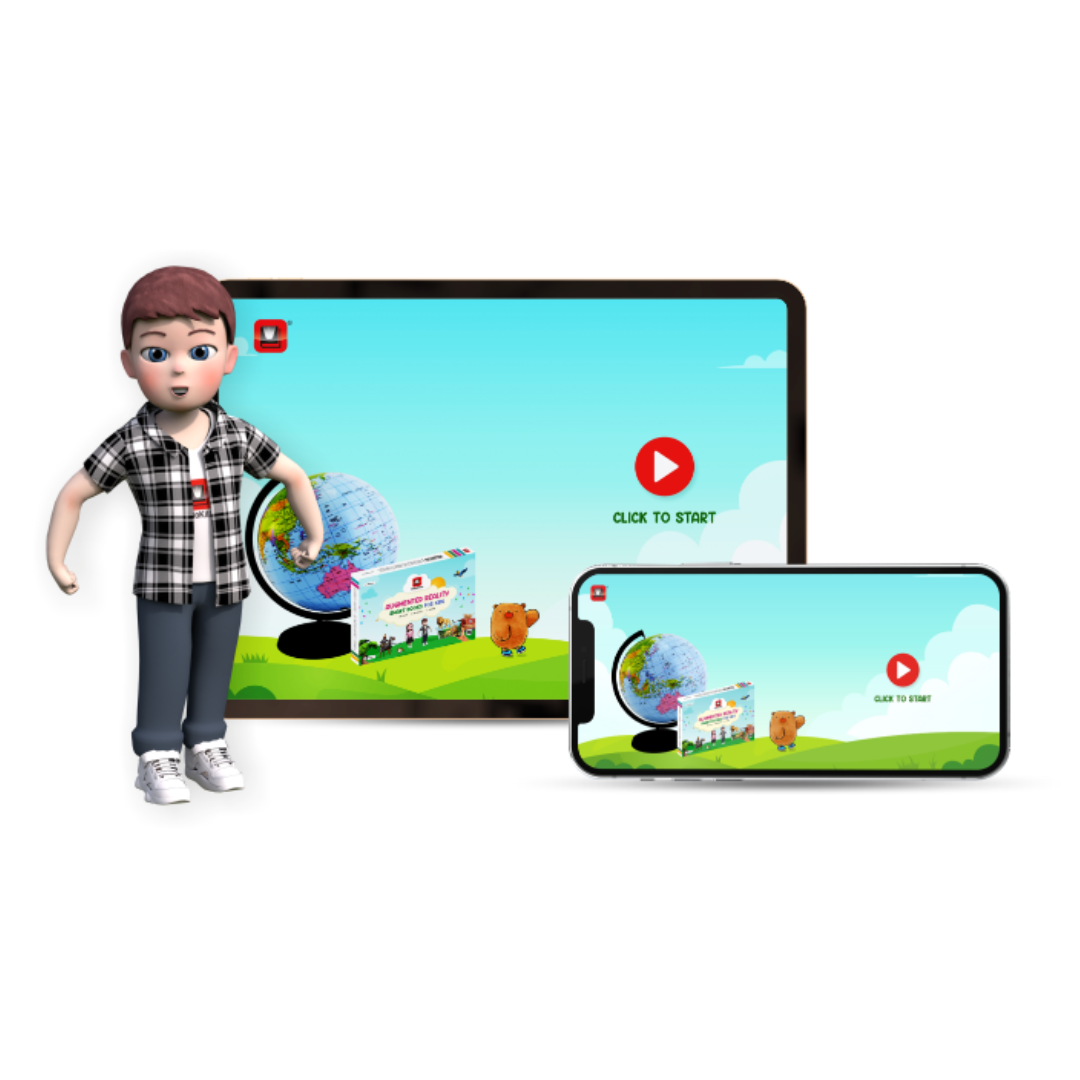 How is Augmented Reality beneficial for my child?

Children understand faster through visuals than any other means. Augmented Reality helps deliver content through 3D visuals and in an interactive way
How is HoloKitab different from other school textbooks?

With the Augmented Reality feature in HoloKitab books, you can scan any page in the books to see 3D visuals of the concept provided on that page
How does HoloKitab help reduce screen time?

Children can understand the concept through 3d visuals and enjoy learning in less than 5 minutes instead of spending hours searching for 2d concept explanation online
I need some help with the application; where do I write?

Please mail to support@holokitab.in or whatsapp us at +918699646484. We shall get back in 24 hours
I am a school/publisher/ distributor. How can I connect?

Please mail to sales@holokitab.in or whatsapp us at +918699646484. We shall get back in 24 hours
Is the app free of cost?

Yes, HoloKitab app is free and available in Playstore and Appstore
As seen on Shark Tank India S2